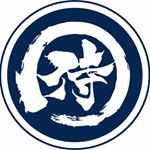 VINTNER PARTICIPATION:
WEDNESDAY AUGUST 14
Join us on Whitefish Lake for a private event, exclusive to Vitners and key Patrons of the Alpine Theater Project and guests. Travel by boat to our lakeside fish fry and BBQ rib roast prepared by Blue Samarai. We are requesting the Vinters provide one or two magnums for the events. Including Vintners, we expect 50 to 60 persons to attend. Boats will leave for the island from Whitefish Lodge at 5:45pm returning at 8pm
THURSDAY AUGUST 15
Vintner Dinners throughout the Flathead Valley
An evening of intimate four course dinners at five to seven private residences in the Valley, pairing Vintners with local chafs. Limited to 12 participants per residence. Expect to pour three to four varietals. Music provided by the Alpine Theatre Project on a rotating basis at each residence. Recommended four to six bottles per varietal.
FRIDAY AUGUST 16
Wine Gala with Live and Silent Auction
WINE GALA: Lakeside at the Lodge at Whitfish, under the outdoor event tent. We ask that each Vintner host a table of 10 guests, pouring for your table and engaging in some friendly competition with your neighbouring Vinter. We expect 120 guests for the event.
LIVE AUCTION: The live auction will occur during dinner. WIne, travel packages, experiences and "items you cannot buy" are the most desirable donations. Lots should be unique and geared towards wine experiences. Lots can be shared between two or more Wineries to create a greater experience and reduce the overall commitment for smaller yet important Wineries. If you would like to offer a package for the live auction it would be greatly appreciated. For example, one of our Patrons is dontating their house in Yountville, Ca for two nights that could be paired with tastings at local Wineries. Recommended donation is one case or large format equivalent.
SILENT AUCTION: A silent auction will be held prior to dinner and will close at the start of dinner. The auction will be conducted using a real time smart app which allows bids and bid notification through your smart phone. Any donation to our silent auction would be appreciated. Donation items will be open for viewing starting Thursday through the smart app.
SATURDAY AUGUST 17
A combined tasting on Whitefish Lake for local chefs and restaurants, auction winners and ticket patrons. Expected participants is 100. Recommeded donation is 6 bottles per varietal.
VINTNER ACTIVITIES:
There are a wide range of activities exploring the Whitefish Flathead Valley and surrounding areas for our Vintners to enjoy such as:
Rafting

Fly Fishing

Mountain Biking

Hiking

Golf

Glacier National Park + Red Bus Tour on Going to the Sun Road

Boat Tours of Flathead and Whitefish Lake...water skiing for the brave!

Target Shooting

Horseback Riding

Lounging by the Lake or Pool
All entertainment is on us. We will send out a survey shortly to see what your interests are.
WHITEFISH MONTANA:
Located in the Northern Rocky Mountains of Montana, Whitefish is nestled at the edge of Glacier National Park. It is a two hour flight from Denver and Salt Lake City and has direct flight access from San Francisco, Oakland, Dallas and Atlanta in the summer. Each season offers breathtaking opportunity to experience millions of acres of mountains, forests, lakes and rivers. For more information visit
www.explorewhitefish.com